César Ritz, der Gründer des bekannten Hotels "Ritz Paris", wird oft als "König der Hoteliers, Hotelier der Könige" bezeichnet.
Obwohl es eine große Herausforderung wäre, Ritz' fantastische Karriere nachzuahmen, können motivierte Studierende Zugang zur Philosophie und eine erstklassige Ausbildung bekommen, die die Eigenschaften lehrt, die Ritz Hotels heute ausmachen.
Herausragende Ausbildung, durch die Sie sich von der Masse abheben
Die angebotenen akademischen Programme basieren auf den Philosophien und Werten von Cesar Ritz und ermöglichen es den Studierenden, die gleichen Qualitäten zu erlangen. Das Masterstudium beinhaltet die Bereiche Tourismus, Hospitality und Entrepreneurship. Das Programm ist von der hoch bewerteten University of Derby (UK) validiert. Das Programm kombiniert eine umfassende akademische Ausbildung mit praktischer Erfahrung in Form von Praktika, um ein überragendes Verständnis für Hospitality zu vermitteln und eine breite praktische Erfahrung zu ermöglichen. Sie werden César Ritz' eigenes Motto kennenlernen und wirklich verstehen, was er meinte, als er den Satz "Der Kunde hat immer recht" prägte!
Mit dem Master of Arts in "Entrepreneurship for the Global Hospitality and Tourism Industry" erlangen Sie ein tiefgreifendes Verständnis für die Erkundung innovativer Geschäftsmöglichkeiten und die Aufrechterhaltung eines nachhaltigen und erfolgreichen Unternehmens.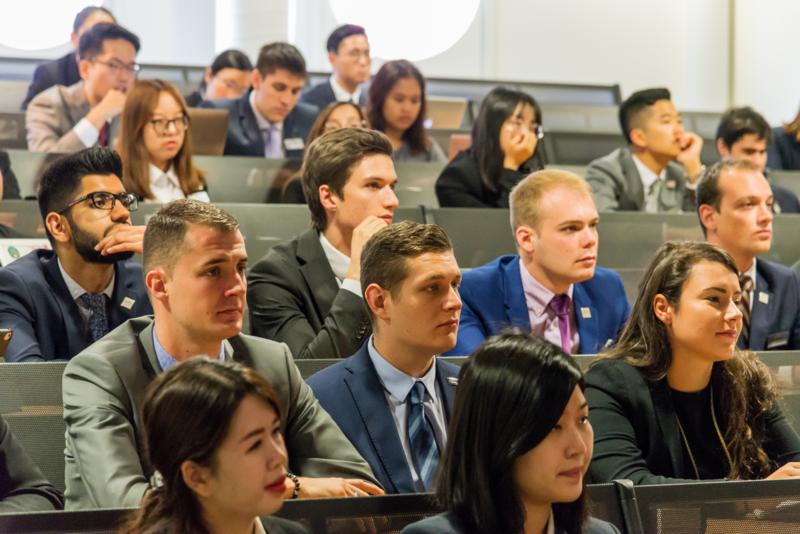 Programmpartner
Der Kontakt zur Realität und die Möglichkeit, eine Ausbildung anzubieten, die die Anforderungen der Arbeitswelt berücksichtigt, zeichnen die Programme der SEG-Swiss Education Group aus.
Am César Ritz Colleges werden die Programme in Zusammenarbeit mit folgenden Partnern entwickelt und angeboten:
Masterprogramm: Entrepreneurship for the Global Hospitality and Tourism Industry – 1 Jahr, davon 6 Monate Praktikum
Ein Master-Abschluss von César Ritz gibt den Studierenden den zusätzlichen Vorteil, der erforderlich ist, um die absolute Spitze zu erreichen. Bei dem Programm handelt es sich um einen modernen Master, der zusammen mit der University of Derby in England durchgeführt wird. Die Studierenden werden im Anschluss nicht nur sehr gut darauf vorbereitet sein, Führungspositionen zu übernehmen, sondern auch die gegenwärtigen Herausforderungen großer globaler Unternehmen zu bewältigen.
Zulassungskriterien
Bachelor-Abschluss
Englischkenntnisse: TOEFL iBT 80 oder IELTS 6.0 äquivalent
Motivationsschreiben
Ein Lebenslauf
Kopie des gültigen Reisepasses / Personalausweises