Bachelor-Studiengang (BBA in Hospitality Management)
Hotelmanagement und Betriebswirtschaft am HIM – Hotel Institute Montreux studieren – mit Spezialisierungen in Luxury Brand Management, Finanzanalyse & Vermögensverwaltung etc.
Ihr Studium am HIM ist der Beginn einer internationalen Karriere in Betriebswirtschaft und Management, mit Spezialisierungen in:
Luxusmarkenmanagement
Finanzanalyse und Vermögensverwaltung
Humankapital und Entwicklung
Lebensstil- und Wohlfühlmanagement für die Silver Economy
Franchise Business Management
Der Studiengang an der HIM ist durch seinen direkten Kontakt zur Geschäftswelt ausgezeichnet. Die Studierende arbeiten mit den Partnern der Schule zusammen, um ihre fachlichen Fähigkeiten zu entwickeln.
Das Programm umfasst insgesamt drei bezahlte Praktika mit einer Dauer von je sechs Monaten. Die Studierenden erhalten so die Möglichkeit, das im Unterricht erworbene theoretische Wissen in der Praxis umzusetzen und Netzwerke und zukünftige Karrierechancen aufzubauen.
Es handelt sich um ein akademisches Programm, das Schweizer Gastgewerbe- und Service-Know-how mit amerikanischem Gespür für Führung, Organisation, Verwaltung und Wirtschaft verbindet.
Passen Sie Ihr Studium an
Entwickeln Sie ein Verständnis für die menschliche und betriebliche Seite der Branche
Ergänzen Sie Ihren Abschluss in Hotelmanagement durch eine Reihe von Spezialisierungen, die in Zusammenarbeit mit der Branche entwickelt wurden.
Erlernen Sie den kundenorientierten Geschäftsansatz der Hotelbranche und entwickeln Sie die Fähigkeit, Ihre neuerworbenen Kenntnisse im Gastgewerbe oder in anderen Branchen einzusetzen
Absolvieren Sie drei Praktika in der Branche, die Ihnen in Ihrer zukünftigen Karriere starke Wettbewerbsvorteile verschaffen werden
Abschluss mit einem:

Bachelor of Business Administration in Hospitality Management vom Hotel Institute Montreux (mit Spezialisierung) *
Bachelor of Business Administration in Hospitality Management von der Northwood University
* Das Hotel Institute Montreux verleiht einen eigenen Abschluss, der den erfolgreichen Abschluss des BBA-Programms der Northwood University an seinem Campus in der Schweiz bestätigt. Dieser Abschluss ist eine formelle Anerkennung des Hotel Institute Montreux für die von den BBA-Absolventen erreichten tertiären Standards.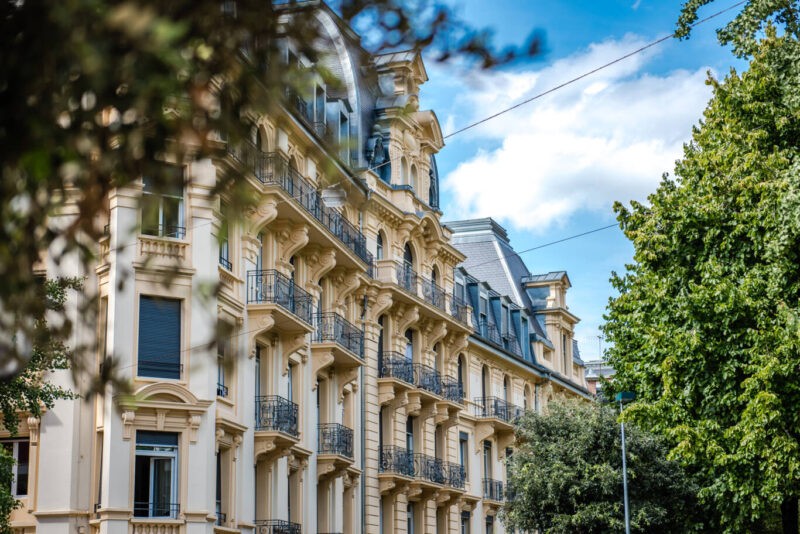 Aufbau
Jedes Jahr besteht aus ca. 6 Monaten Studium auf dem Campus in der Schweiz, gefolgt von einem Praktikum von ca. 6 Monaten, das entweder in der Schweiz oder weltweit absolviert werden kann.
Jahr 1 – Einführung in das Hotelmanagement, Montreux

Lernen Sie, was es bedeutet, kundenorientiert zu arbeiten, und entwickeln Sie ein Verständnis für die menschliche und betriebliche Seite der Branche.

Jahr 2 – Managementgrundlagen + Spezialisierung, Montreux

Stärken Sie Ihren Einfluss als Führungskraft, indem Sie Ihre emotionale Intelligenz entwickeln und sich wichtige Führungskompetenzen aneignen. Wählen Sie eine Spezialisierung, um Ihr Wissen in Ihrem Interessensgebiet zu vertiefen.

Jahr 3 – Internationale Wirtschaft, Montreux

Lernen Sie, wie man ein internationales Unternehmen führt und wie soziale Verantwortung in einem multikulturellen Umfeld aussieht.
Internationales Praktikum
Das Programm umfasst insgesamt ein Auslandspraktikum mit einer Dauer von eineinhalb Jahre. Dieses Praktikum findet oft in 5-Sterne-Hotels/Resorts, Luxusmarken, Banken oder anderen internationalen Unternehmen statt. Mit Hilfe des großartigen internationalen Netzwerks der Schule haben Sie die Möglichkeit, überall auf der Welt ein Praktikum zu absolvieren, wo Sie möchten.
Die Schule verfügt über eine Karriereabteilung mit engagierten Mitarbeitern, die Ihnen als Studierende in regelmäßigen Abständen in Einzelgesprächen bei der Praktikums- und Karriereplanung helfen. Die Schule organisiert außerdem Einstellungsmessen mit der Industrie und verfügt über eine eigene digitale Jobplattform, auf der unsere Partner regelmäßig einzigartige Möglichkeiten für unsere Studierenden veröffentlichen.
Die Kombination aus einer international anerkannten Ausbildung und hochqualifizierten Praktika bedeutet, dass HIM- Studierende über einzigartige Fähigkeiten verfügen und auf dem globalen Arbeitsmarkt äußerst attraktiv sind.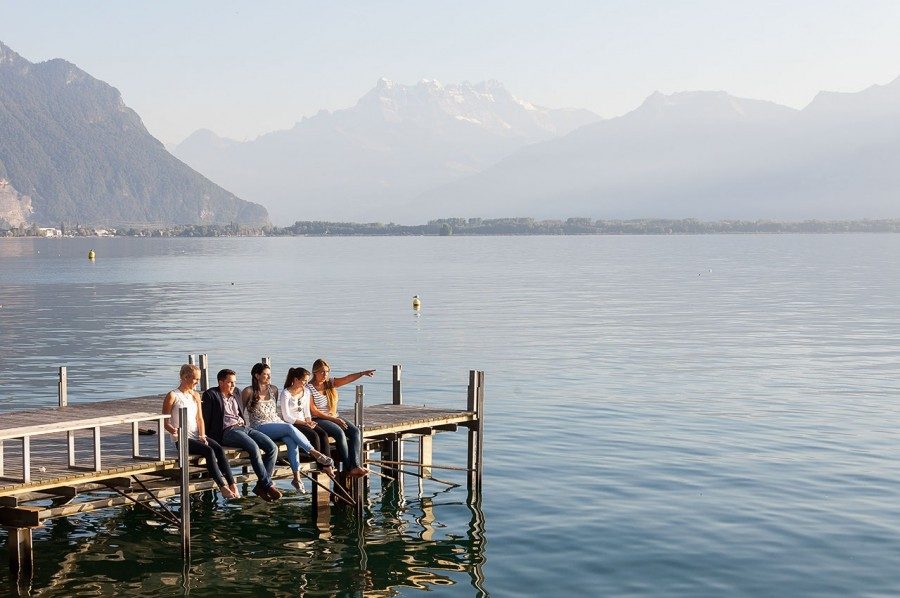 Professionelle Partner
Das Studium im Bereich des Hotelmanagements und der Betriebswirtschaft an der HIM bietet gute Kontakte zur Branche und ihren Akteuren. Die Programme und Spezialisierungen werden in Zusammenarbeit mit einigen der weltweit führenden Unternehmen in ihren jeweiligen Kategorien angeboten. Unsere Partner spielen eine aktive Rolle bei der Gestaltung unserer Programme und Vertreter dieser Unternehmen kommen in die Schule, um den Studierenden praktische Erfahrungen in ihrem Fachgebiet zu vermitteln.
Unsere Partner am HIM – Hotel Institute Montreux sind:
Bewerbungsunterlagen:
Maturazeugnis
LEBENSLAUF
Kopie eines gültigen Reisepasses
Persönliches Anschreiben